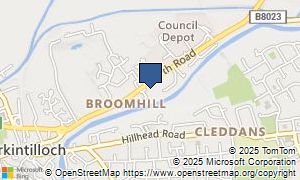 Hayston Garage Ltd
54-56 Kilsyth Road, Kirkintilloch,
Glasgow,
G66 1QQ
Telephone: (0141) 3081101
Website:
http://www.haystongarage.co.uk
Hayston Garage Ltd is a used car dealer in Glasgow stocking a wide range of second hand cars at great prices. Visit us today for affordable used cars.
Did you have previous dealings with this dealership? Please feel free to send us your critiques and feedback for Hayston Garage Ltd underneath.
You could score Hayston Garage Ltd out of five for what type of service you received for your money, service and support and overall value. If you are not contemplating giving an evaluation, you can just decide upon a score for this dealer. If you want to write an evaluation as well, we would love you to complete the text boxes below.
0 reviews currently waiting editorial
Want to add a review of Hayston Garage Ltd? Click above...