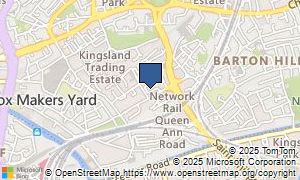 Hamilton Cars Of Bristol
57 Days Road, St Phillips,
Bristol,
BS2 0QS
Telephone: (0117) 9550066, (07831) 444616
Website:
http://www.hamiltoncarsofbristol.co.uk
Hamilton Cars Of Bristol is a used car dealer in Bristol stocking a wide range of second hand cars at great prices. Visit us today for affordable used cars.
Average score:
based on 1 votes
Third time I took my car to that place to get my brake pads and rear bushes replaced they quoted "something around 300 pounds" but two days later they called me and told me that it was going to be more expensive, since in the other garage (they do not fix anything, just take the car to a third party) had realized that the parts were more expensive than what they thought. I refused to pay more, so agreed to get the brake pads changed only.
They called me to let me know that the car was ready, and also to tell me that instead of 110 pounds, it would cost me 190 because the other garage charged them two hours of labour. I discussed with them and I ended up paying 150 pounds.
The next day I realized they had broken the boot handle, so I went back to the garage to ask for a replacement. After getting the salesman trying to fix the handle for 1 hour he poorly engineered something that would not last longer than 1 day.
When I politely told him that I was disappointed with how they had dealt with the situation the salesman started to shout at me saying that he was very pissed off, and he was getting close to his patience, that I showed up without notice and he did not want to know anything else from me.
I asked what I had done wrong, and he was so excited that I did not understand a word of what he said (shouted).
I was really in shock, but as soon as I realized I was going to get nothing else from them (apart from, maybe a punch) I said nothing and left.
Angry customer - Thursday, 7th November 2013
I bought my car two years ago. Since then I took it for the MOT a couple of times there, and to change two tires. They got it done for me, in a decent manner and price.
Are you a former customer of this dealer? Did you receive good value for money from them? Posting an evaluation of Hamilton Cars Of Bristol will help other users with decicing if they should use their services.
We'd love you to score Hamilton Cars Of Bristol out of 5 based on the following areas. If you're not interested by writing an assessment, you can just select a score for this dealership. Should you wish to submit a review also, feel free to fill in the text boxes underneath.
0 reviews currently waiting editorial
Want to add a review of Hamilton Cars Of Bristol? Click above...