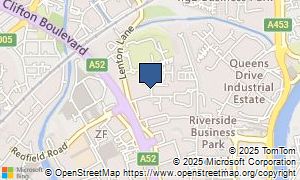 Graypaul Ferrari Nottingham
Lenton Lane,
Nottingham,
NG7 2NR
Telephone: (0843) 3098535
Website:
http://www.sytner.co.uk/ferrari/graypa...
Have you used this dealership before? Did you experience any issues with Graypaul Ferrari Nottingham? We'd love you to post any feedback, views or comments you think may be helpful to other potential customers.
We'd love you to mark this dealership out of five based on these three criteria. If you're not interested in writing an assessment, you can just opt for a rating for this dealer. To add your evaluation, you can fill in the form below with your evaluation.
0 reviews currently waiting editorial
Want to add a review of Graypaul Ferrari Nottingham? Click above...
Please type any UK registration number in
now for an instant valuation
You can alternatively get a free valuation
for your vehicle, courtesy of
WeBuyAnyCar
If you do not know the number plate of the vehicle you wish to value, you can get a valuation by selecting car details using the
form below: