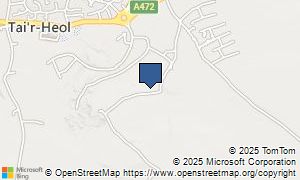 Freewheeler Luxury & Performance Cars
The Gilwern, Llafabon, Mid Glamorgan,
Nelson,
CF46 6PH
Telephone: (01443) 450143
Website:
http://www.freewheeler.co.uk
Webbits Design are a company that focus totally on each individual client, it's products and services in order to produce an individual web site perfect for their marketing needs.
Average score:
based on 1 votes
Case gone to court.
Alex - Monday, 22nd September 2014
Bought the car from this gentleman (Paul) in May, 2 weeks later the car broke down. Over SMS seller agreed to pay for repairs. The car was supplied with new 12 months MOT. During inspection of the car few more things came out, which would invalidate the same MOT. Despite problems been shown in advisory notes from previous MOT he made them disappear on a new MOT without replacing parts. With the help of close friend local MOT workshop Faults were ignored, hence front tyre edge wear out in 1000miles to bold condition. Ive sent all bills to the seller to be reimbursed for fixing the car and put it back to road legal condition. Seller confirmed that he received letter with invoices. Ive been advised that seller will contact me soon,- seller never bothered doing that. Thats when second letter came out by recorded delivery,- seller received it, but keep ignoring me.
In case you have tried the services of Freewheeler Luxury & Performance Cars, possibly for shopping for a used car, selling on / part exchanging your used vehicle, or another service, please leave an evaluation for Freewheeler Luxury & Performance Cars. Did you get great value for money with them? Posting an assessment of this dealer will help other potential customers with decicing whether to use their services.
We'd love you to score this dealership out of five based on these 3 criteria. If you are not concerned about leaving an evaluation, you could just select a rating for the dealership. Should you wish to leave an evaluation as well, feel free to fill in the form fields below.
0 reviews currently waiting editorial
Want to add a review of Freewheeler Luxury & Performance Cars? Click above...