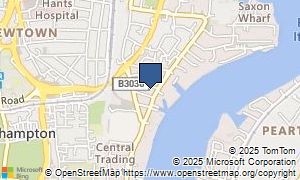 Freeborn Citroen
12 Rochester Street, Northam,
Southampton,
SO14 5QW
Telephone: (02380) 331144
Website:
http://www.freeborngroup.co.uk
Freeborn For the Best price and service for CITROEN, ROMAHOME | CITROEN DEALERS | LEASING | USED CARS | MOTOR HOMES
Are you a former customer of Freeborn Citroen? Do you feel you got great service with them? Please write your assessments and observations for Freeborn Citroen underneath.
You can score Freeborn Citroen out of five for what kind of service you received for what you paid, service and support and overall value. In the event you only want to give a score and not a review, then use the 'Add Rating' button after you are done. To send us your evaluation, you could complete the form underneath with your review.
0 reviews currently waiting editorial
Want to add a review of Freeborn Citroen? Click above...
Please type any UK registration number in
now for an instant valuation
You can alternatively get a free valuation
for your vehicle, courtesy of
WeBuyAnyCar
If you do not know the number plate of the vehicle you wish to value, you can get a valuation by selecting car details using the
form below: