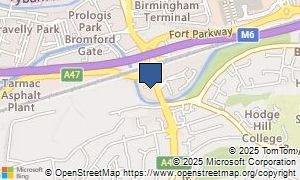 Fort Used Car Centre
263 Bromford Lane, Ward End,
Birmingham,
B8 2SG
Telephone: (0121) 3266332
Website:
http://www.fortauto.com
Used Car Dealer in West Midlands. Fort Used Car Centre offer used cars for sale including finance and warranty at our dealerships based in Birmingham West Midlands
Have you paid for a car from this dealership once before? Feel you got good service with them? In case you wish to leave an assessment to express your comments, or maybe help others, please complete the form below.
We'd like it if you'd score Fort Used Car Centre out of 5 based on these areas. In the event you only wish to give a score and not a review, then click the 'Add Rating' button after you are happy. To give us your assessment, you could fill in the form fields underneath with your assessment.
0 reviews currently waiting editorial
Want to add a review of Fort Used Car Centre? Click above...
Please type any UK registration number in
now for an instant valuation
You can alternatively get a free valuation
for your vehicle, courtesy of
WeBuyAnyCar
If you do not know the number plate of the vehicle you wish to value, you can get a valuation by selecting car details using the
form below: