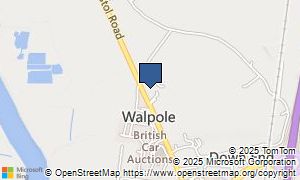 Dunball Motors
Dunball, Bristol Road,
Bridgwater,
TA6 4TF
Telephone: (0843) 3095014
Website:
http://www.dunballmotors.co.uk
Dunball Motors is a used car dealer in Bridgwater stocking a wide range of second hand cars at great prices. Visit us today for affordable used cars in Somerset.
Have you used this dealership in the past? Possibly you've sold a vehicle to them before? We ask you to post any feedback, views or comments you'd think may be useful to other people.
You could score Dunball Motors out of five for value for money, service and support and overall value. If you are not interested in giving a review, you can simply select a rating for this dealer. Should you want to give an assessment also, we'd love you to fill in the form below.
0 reviews currently waiting editorial
Want to add a review of Dunball Motors? Click above...
Please type any UK registration number in
now for an instant valuation
You can alternatively get a free valuation
for your vehicle, courtesy of
WeBuyAnyCar
If you do not know the number plate of the vehicle you wish to value, you can get a valuation by selecting car details using the
form below: