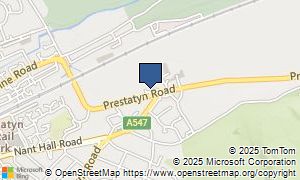 Drivers Of Prestatyn
Nant Garage, Prestatyn Road,
Prestatyn,
LL19 9LD
Telephone: (0843) 3096146
Website:
http://www.drivers-of-prestatyn.co.uk
Did you use this dealership once before? We'd love you to post any opinions, reviews or comments you'd think may be advantageous to other people.
You could mark Drivers Of Prestatyn out of five for what type of service you received for what you paid, service and support and overall value. If you're not thinking of writing an evaluation, you can just decide upon a score for the dealer. If you'd like to submit an assessment also, feel free to complete the form below.
0 reviews currently waiting editorial
Want to add a review of Drivers Of Prestatyn? Click above...