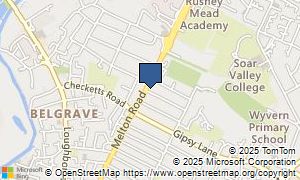 Dexters Of Leicester
291 Melton Road,
Leicester,
LE4 7AN
Telephone: (07736) 022406, (0116) 2122734
Website:
http://www.dexters-online.co.uk/
Dexters Of Leicester is a used car dealer in Leicester stocking a wide range of second hand cars at great prices. Visit us today for affordable used cars in Leicestershire.
Did you use this dealer before? Did you receive great value for money with them? We'd like it if you'd complete the form underneath to send us your review.
Feel free to score Dexters Of Leicester out of five for value for money, how much support they gave you and overall value. If you're not thinking about giving a review, you could just pick a score for this dealership. Should you wish to leave a review as well, feel free to complete the form below.
0 reviews currently waiting editorial
Want to add a review of Dexters Of Leicester? Click above...
Please type any UK registration number in
now for an instant valuation
You can alternatively get a free valuation
for your vehicle, courtesy of
WeBuyAnyCar
If you do not know the number plate of the vehicle you wish to value, you can get a valuation by selecting car details using the
form below: