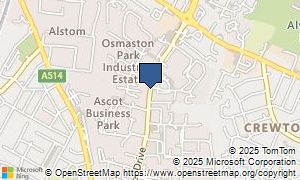 Derby Trade Cars
Ascot Drive,
Derby,
DE24 8ST
Telephone: (01332) 344192, (07791) 047680
Website:
http://www.derbytradecars.co.uk
Derby based company offering vehicles sourced directly from trade links and main dealerships with huge reductions. View stock and enquire online.
Average score:
based on 4 votes
Sarah holiday - Wednesday, 30th January 2013
I have purchased my third car from derby trade cars in 5 years, they are a very honest outfit! I have nothing but praise for the chaps there ( and the new female edition Megan!) my sister has also had a TT from them and is extremely happy with it!! I was sick and tired of being sold to by some typical pushy salesman so when I met these I was pleasantly surprised by there approach !! Oh and they have some lovely cars...very tempting... Highly recommended....Sarah Holiday Audi Q5 !
Have you bought a car from Derby Trade Cars once before? Did you experience any number of difficulties with Derby Trade Cars? Kindly write your evaluations and feedback for this dealer underneath.
We'd love you to mark Derby Trade Cars out of five on these criteria. If you are not thinking about giving an evaluation, you can just decide upon a score for this dealer. Should you wish to submit a review as well, please complete the form underneath.
0 reviews currently waiting editorial
Want to add a review of Derby Trade Cars? Click above...
Please type any UK registration number in
now for an instant valuation
You can alternatively get a free valuation
for your vehicle, courtesy of
WeBuyAnyCar
If you do not know the number plate of the vehicle you wish to value, you can get a valuation by selecting car details using the
form below: