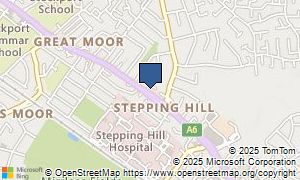 Dace Xchange
417-429 Buxton Road,
Stockport,
SK2 7HE
Telephone: (0161) 4561991
Website:
http://www.dacexchange.co.uk
Dace Xchange is a used car dealer in Stockport stocking a wide range of second hand cars at great prices. Visit us today for affordable used cars in Cheshire.
Average score:
based on 1 votes
said it was serviced the aa say other wise. the air filter is dirty. the oil filter was something out of this world black DO NOT BUY FROM DACEXCHANGE
john cavanagh - Thursday, 25th October 2012
if anyone buys a car from this guy mark from dace do not beleive a word he says. 1 get the car checked before buying from them. i have just been sold a car that just passed an mot but they neglected to give me page 2 of mot which has the advisorys on it. it wouldnt start when i bought it from them and was told it was just cos it was sitting doing nothing. i phoned the company that mot'd it and they advised new battery and brake discs n pads all round but dace say its only an advidory and they certainly didn't have to do anything about it. dangerous brakes. also they
Could you be a former customer of this dealer? Feel you received great value for money with them? Kindly submit a review on your experience with Dace Xchange.
Feel free to mark Dace Xchange out of 5 for value for money, service and support and overall value. If you are not thinking about writing an evaluation, you could simply pick a rating for the dealership. To add your assessment, you can fill in the text boxes below with your review.
0 reviews currently waiting editorial
Want to add a review of Dace Xchange? Click above...
Please type any UK registration number in
now for an instant valuation
You can alternatively get a free valuation
for your vehicle, courtesy of
WeBuyAnyCar
If you do not know the number plate of the vehicle you wish to value, you can get a valuation by selecting car details using the
form below: