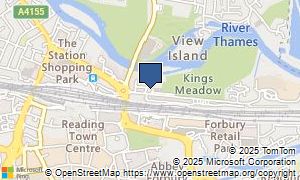 Cooper Reading
Kings Meadow Road,
Reading,
RG1 8BN
Telephone: (0845) 1254572
Website:
http://www.cooperbmw.co.uk/Cooper-Read...
Cooper BMW Reading – serving Maidenhead, Bracknell, Hook & Newbury – new & used models, maintenance, repairs, MOTS. X Series, Z4, M & Approved Used.
Have you bought an automobile from this dealership before? Reckon you had any troubles dealing with Cooper Reading? If you wish to write an evaluation to share your comments, or maybe help out others, please complete the form underneath.
We'd like it if you'd mark this dealer out of 5 based on the following areas. In the event you only wish to give a score and not an assessment, then use the 'Add Rating' button when you're finished. If you'd like to submit a review as well, we'd love you to complete the form below.
0 reviews currently waiting editorial
Want to add a review of Cooper Reading? Click above...
Please type any UK registration number in
now for an instant valuation
You can alternatively get a free valuation
for your vehicle, courtesy of
WeBuyAnyCar
If you do not know the number plate of the vehicle you wish to value, you can get a valuation by selecting car details using the
form below: