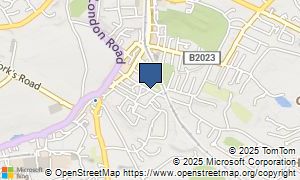 Compass Garage Trade
45 Little Mount Sion,
Tunbridge Wells,
TN1 1YP
Telephone: (01892) 534777, (07770) 313313
Website:
http://www.compassgaragetrade.co.uk
Compass Garage Trade is a used car dealer in Tunbridge Wells stocking a wide range of second hand cars at great prices. Visit us today for affordable used cars in Kent.
Did you use Compass Garage Trade once before? Maybe you have sold a vehicle to them before? Please leave your evaluations and feedback for Compass Garage Trade underneath.
Please mark Compass Garage Trade out of five on these 3 points. If you only want to give a score and not an evaluation, then click the 'Add Rating' button after you're finished. To write your evaluation, you can complete the text boxes below with your assessment.
0 reviews currently waiting editorial
Want to add a review of Compass Garage Trade? Click above...
Please type any UK registration number in
now for an instant valuation
You can alternatively get a free valuation
for your vehicle, courtesy of
WeBuyAnyCar
If you do not know the number plate of the vehicle you wish to value, you can get a valuation by selecting car details using the
form below: