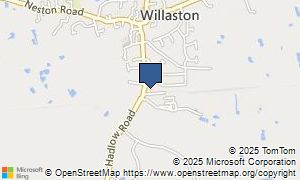 Class Cars
Willaston Service Station, Hadlow Rd,
Willaston,
CH64 2UQ
Telephone: (07836) 326426, (0151) 3271010
Website:
http://www.classcarswirral.co.uk/26442...
Are you looking for used cars for sale in Wirral and Willaston; we can help, with lots of used cars always available at our dealership in Wirral.
Have you had prior dealings with Class Cars? Think you had any problems dealing with Class Cars? Posting an assessment of Class Cars will help other potential customers with decicing whether or not to use them.
Please score this dealership out of five on these criteria. If you're not contemplating giving an evaluation, you can just decide on a score for the dealership. If you'd like to leave a review as well, we'd love you to fill in the form fields underneath.
0 reviews currently waiting editorial
Want to add a review of Class Cars? Click above...
Please type any UK registration number in
now for an instant valuation
You can alternatively get a free valuation
for your vehicle, courtesy of
WeBuyAnyCar
If you do not know the number plate of the vehicle you wish to value, you can get a valuation by selecting car details using the
form below: