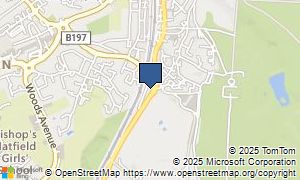 Citroen Hatfield
1 Great North Road,
Hatfield,
AL9 5JA
Telephone: (01707) 861040
Website:
http://www.citroenretailgroup.co.uk/ha...
Citroen Retail Group are a wholly owned subsidiary of Citroen PLC, which is part of PSA Group, the second biggest motor vehicle manufacturer in Europe.
Have you paid for an automobile from this dealer once before? Perhaps you have tried out their services before? We ask you to post any feedback, views or experiences you'd think could be valuable to other people.
We'd love you to score this dealership out of five on these 3 areas. In the event you only want to give a rating and not an assessment, then click the 'Add Rating' button when you're happy. To write your evaluation, you could complete the text boxes underneath with your evaluation.
0 reviews currently waiting editorial
Want to add a review of Citroen Hatfield? Click above...
Please type any UK registration number in
now for an instant valuation
You can alternatively get a free valuation
for your vehicle, courtesy of
WeBuyAnyCar
If you do not know the number plate of the vehicle you wish to value, you can get a valuation by selecting car details using the
form below: