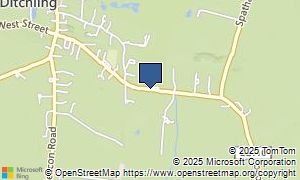 Carringtons Of Hassocks
68 Lewes Road, Ditchling,
Nr Brighton,
BN6 8TY
Telephone: (01273) 843509
Website:
http://www.carringtonsofhassocks.co.uk
Carringtons of Hassocks - Used cars for sale in Hassocks. We have Selection of qulaity used cars for sale near Brighton, Lancing and Worthing.
Have you bought an automobile from this dealer before? Did you have any problems dealing with Carringtons Of Hassocks? We'd love you to fill in the review form underneath to submit your assessment.
Feel free to score Carringtons Of Hassocks out of 5 for what sort of service you received for your money, how much assistance the dealers gave you and what you think your experience was like overall. Should you only want to give a rating and not an evaluation, then click the 'Add Rating' button when you are finished. Should you want to write a review as well, feel free to complete the form below.
0 reviews currently waiting editorial
Want to add a review of Carringtons Of Hassocks? Click above...