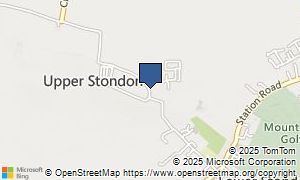 Cabriolet Coupe
Manor Farm, Upper Stondon,
Henlow,
SG16 6LJ
Telephone: (0845) 3886808, (07771) 622222
Website:
http://www.cabrioletcoupe.co.uk
Cabriolet Coupe is a used car dealer in Henlow stocking a wide range of second hand cars at great prices. Visit us today for affordable used cars in Bedfordshire.
In case you have previously tried the services of Cabriolet Coupe, possibly for purchasing a pre-owned automobile, marketing / part exchanging a used vehicle, or another service, then would you please post an assessment for Cabriolet Coupe. In case you wish to share a critique to convey your thoughts, or perhaps help other users, please fill in the review form underneath.
Feel free to score Cabriolet Coupe out of five for value for money, service and support and what you felt your experience was overall. In the event you only want to leave a rating and not a review, then use the 'Add Rating' button when you are finished. If you'd like to write a review as well, we would love you to complete the form fields underneath.
0 reviews currently waiting editorial
Want to add a review of Cabriolet Coupe? Click above...
Please type any UK registration number in
now for an instant valuation
You can alternatively get a free valuation
for your vehicle, courtesy of
WeBuyAnyCar
If you do not know the number plate of the vehicle you wish to value, you can get a valuation by selecting car details using the
form below: