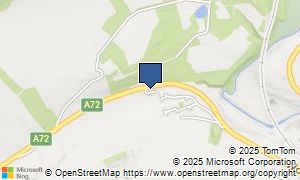 Bruce Motors Limited
Peebles Road,
Galashiels,
TD1 1TH
Telephone: (01896) 753024
Website:
http://dealer.peugeot.co.uk/bruce-moto...
PEUGEOT, Galashiels, Bruce Motors Ltd - Galashiels : An Official Peugeot Dealer with great value offers - please visit our website to find out more...
Have you paid for a car from Bruce Motors Limited before? Do you reckon you had any complications dealing with Bruce Motors Limited? We'd love you to complete the form below to submit your experiences.
We'd love you to score this dealership out of 5 based on the following areas. If you're not contemplating giving an assessment, you can just pick a rating for the dealer. To add your review, you can complete the form fields below with your review.
0 reviews currently waiting editorial
Want to add a review of Bruce Motors Limited? Click above...