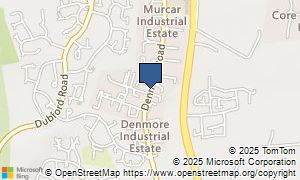 Bridge Of Don Garage
Unit 25 Denmore Ind'l Est. Denmore Road, Bridge Of Don,
Aberdeen,
AB23 8JW
Telephone: (01224) 705690
Website:
http://www.bridgeofdongarage.com
Have you used Bridge Of Don Garage once before? Do you reckon you experienced any number of difficulties dealing with this dealer? We ask you to submit any opinions, reviews or experiences you think may be helpful to other potential customers.
We ask you to score Bridge Of Don Garage out of five based on these 3 points. In case you only wish to leave a score and not an evaluation, then click the 'Add Rating' button after you are done. To submit your assessment, you can fill in the text boxes underneath with your review.
0 reviews currently waiting editorial
Want to add a review of Bridge Of Don Garage? Click above...