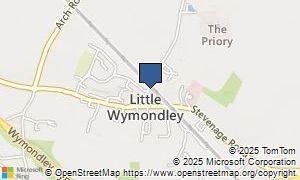 Bridge Garage Of Wymondley
1 Priory Lane, Little Wymondley,
Stevenage,
SG4 7HE
Telephone: (01438) 368000, (07584) 427282
Website:
http://www.bridgegarageofwymondley.co....
Bridge Garage Of Wymondley is a used car dealer in Stevenage stocking a wide range of second hand cars at great prices. Visit us today for affordable used cars in Herts.
In case you have used the services of Bridge Garage Of Wymondley, possibly for buying a used automobile, marketing / part-exchanging a pre-owned automobile, or another service, then kindly post an evaluation for this dealership. We'd love you to post any opinions, views or experiences you'd think might be advantageous to other potential customers.
You could score Bridge Garage Of Wymondley out of 5 for what type of service you received for what you paid, service and support and overall value. Should you only wish to give a score and not a review, then use the 'Add Rating' button after you're happy. If you want to give a review also, feel free to fill in the form below.
0 reviews currently waiting editorial
Want to add a review of Bridge Garage Of Wymondley? Click above...
Please type any UK registration number in
now for an instant valuation
You can alternatively get a free valuation
for your vehicle, courtesy of
WeBuyAnyCar
If you do not know the number plate of the vehicle you wish to value, you can get a valuation by selecting car details using the
form below: