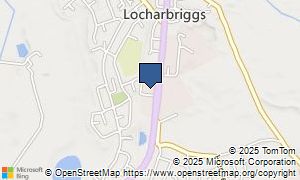 Border Skoda
Edinburgh Road, Heathhall,
Dumfries,
DG1 3NU
Telephone: (0845) 6182846
Website:
http://www.bordermotorgroup.co.uk
Border Motor Group. New and Used Toyota, Skoda, Volkswagen and Lexus in Carlisle and Dumfries. New and Used Cars in Carlisle and Dumfries. Border Toyota Carlisle, Border Toyota Dumfries, Border Toyota St Boswells, Carlisle Lexus, Dumfries Skoda and Lawries Volkswagen Car Dealerships.
In case you have utilized the services of this dealership in the past, possibly for shopping for a second hand vehicle, selling / part exchanging a pre-owned vehicle, or any other service, please post an assessment for Border Skoda. Did you get excellent value for money with them? Please submit any opinions, views or criticisms you'd think could be valuable to other potential customers.
Please mark this dealership out of 5 based on the following areas. In the event you only wish to give a rating and not a review, then click the 'Add Rating' button when you are finished. If you want to leave an evaluation as well, feel free to complete the form fields underneath.
0 reviews currently waiting editorial
Want to add a review of Border Skoda? Click above...
Please type any UK registration number in
now for an instant valuation
You can alternatively get a free valuation
for your vehicle, courtesy of
WeBuyAnyCar
If you do not know the number plate of the vehicle you wish to value, you can get a valuation by selecting car details using the
form below: