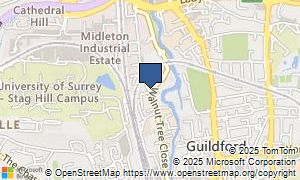 Bishops Nissan
Walnut Tree Close,
Guildford,
GU1 4TX
Telephone: (08442) 475260
Website:
http://www.bishopsnissan.co.uk/
Nissan Guildford - Bishops Nissan in Guildford Surrey, new and used Nissan cars, Motability, accident repair and servicing in Guildford.
Have you had prior dealings with this dealership? Posting an evaluation of Bishops Nissan could help other people with determining whether or not to use them.
Please mark this dealership out of 5 based on the following areas. If you are not interested by writing a review, you can just choose a rating for the dealership. Should you want to submit an assessment as well, we would love you to complete the form fields below.
0 reviews currently waiting editorial
Want to add a review of Bishops Nissan? Click above...