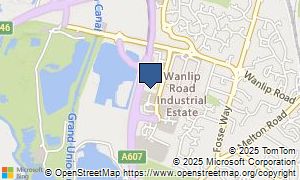 Bentley Leicester
Watermead Business Park, Syston,
Leicester,
LE7 1PF
Telephone: (0843) 3098504
Website:
http://www.sytner.co.uk/bentley/leices...
Did you use this dealership once before? Kindly fill in the form below to send us your experiences.
We ask you to mark this dealer out of five on these areas. If you are not thinking of writing an assessment, you can just decide on a rating for this dealer. If you'd like to leave an assessment as well, please fill in the text boxes below.
0 reviews currently waiting editorial
Want to add a review of Bentley Leicester? Click above...