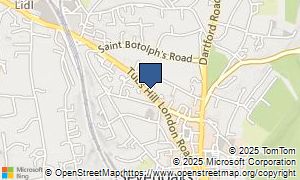 Bentley Kent
92 London Road,
Sevenoaks,
TN13 1BA
Telephone: (0843) 3096541
Website:
http://www.jardinemotors.co.uk/bentley
All the latest Bentley news and offers from the Jardine Motors Group.
Have you used Bentley Kent before? Posting an evaluation of Bentley Kent will help other people with determining if they should use the dealership's services.
You can mark Bentley Kent out of 5 for value for money, how much assistance the dealers gave you and what you thought your experience was overall. If you are not thinking of leaving an evaluation, you could simply choose a score for the dealer. If you want to give an evaluation also, feel free to complete the text boxes underneath.
0 reviews currently waiting editorial
Want to add a review of Bentley Kent? Click above...