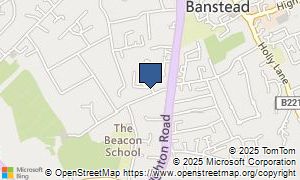 Beacon Car Sales
Beacon Lodge,
Banstead,
SM7 1DB
Telephone: (01737) 352962
Website:
http://www.beaconcarsales.co.uk
Beacon Car Sales is a used car dealer in Banstead stocking a wide range of second hand cars at great prices. Visit us today for affordable used cars in Surrey.
Have you had previous dealings with this dealer? Posting an evaluation of this dealership could help other users with decicing whether to use their services.
Kindly score this dealer out of five based on these 3 criteria. If you are not interested by leaving an assessment, you could simply select a score for this dealer. If you want to leave an assessment as well, then please complete the form underneath.
0 reviews currently waiting editorial
Want to add a review of Beacon Car Sales? Click above...