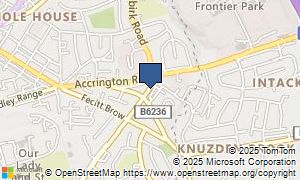 BCC Suzuki Blackburn
Shadsworth Road,
Blackburn,
BB1 2AW
Telephone: (01254) 56656
Website:
http://www.bccmotorgroup.co.uk/
Welcome to BCC Motor Group, Citroen, Hyundai and Suzuki Franchise Dealer offering the best deals in the North West. Branches in Blackburn, Bolton, Bury, Preston and Wigan.
If you have tried the services of BCC Suzuki Blackburn, possibly for purchasing a pre-owned vehicle, getting rid of / part-exchanging a pre-owned vehicle, or any other service, then would you kindly leave a review for BCC Suzuki Blackburn. Do you think you received good service from them? Leaving an assessment of BCC Suzuki Blackburn could help other users with determining whether to use them or not.
Feel free to mark BCC Suzuki Blackburn out of 5 for value for money, how much assistance the dealership gave you and what you feel your experience was like overall. If you are not contemplating leaving an assessment, you could simply select a score for the dealer. To write your evaluation, you can complete the form fields underneath with your evaluation.
0 reviews currently waiting editorial
Want to add a review of BCC Suzuki Blackburn? Click above...
Please type any UK registration number in
now for an instant valuation
You can alternatively get a free valuation
for your vehicle, courtesy of
WeBuyAnyCar
If you do not know the number plate of the vehicle you wish to value, you can get a valuation by selecting car details using the
form below: