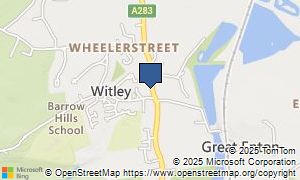 Baynards Motor Company
Crossways, Witley,
Nr. Godalming,
GU8 5LP
Telephone: (01428) 682277
Website:
http://www.baynards.com
Baynards Motor Company Home Page
Have you bought a car from Baynards Motor Company once before? We ask you to submit some details on your experiences with this dealer.
We ask you to mark this dealership out of 5 based on these 3 criteria. If you're not interested in writing an assessment, you can just decide on a score for the dealership. If you'd like to leave an assessment as well, feel free to fill in the form below.
0 reviews currently waiting editorial
Want to add a review of Baynards Motor Company? Click above...