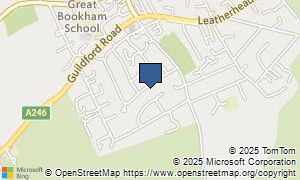 Barn Motors Ltd
27 Beales Road, Bookham,
Leatherhead,
KT23 4NA
Telephone: (01737) 844644, (01737) 844644
Website:
http://www.barnmotors.co.uk
Barn Motors, Quality Used Cars for Sale in Tadworth Surrey UK, Low Mileage Cars, Nearly New, Second Hand, Barn Motors Ltd
If you have used the services of this dealer in the past, whether it was for buying a second hand vehicle, selling on / part exchanging your second hand car, or another service, would you please post an assessment for this dealer. Think you got excellent value for money from them? We'd like it if you'd submit feedback on your experiences with this dealer.
Feel free to score Barn Motors Ltd out of five for what kind of service you received for what you paid, how much support the dealership gave you and overall value. If you're not interested by leaving an assessment, you could simply select a rating for this dealership. To give us your assessment, you can fill in the form below with your assessment.
0 reviews currently waiting editorial
Want to add a review of Barn Motors Ltd? Click above...