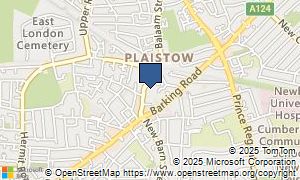 Balaam Car Sales
44-46 Balaam St, East Ham,
London,
E13 8AQ
Telephone: (07531) 759622
Website:
http://www.balaamcarsales.co.uk/292471...
Looking for used cars for sale in Plaistow and London? Balaam Car Sales is a car dealership in Plaistow, offering a wide range of quality used cars, vehicle finance, vehicle warranties and more.
Average score:
based on 1 votes
paul - Wednesday, 27th March 2013
Don't believe a word this guy says. All cars he sells are far from "clean" condition. They're brought up with oil top up and cheap budget tyres to blind you but in reality all have faults. Car I have purchased started to go wrong even before I reached home. If you really need to buy a car from this person bring a mechanic and take it for a long test drive.
In the event you have previously used the services of Balaam Car Sales, whether it was for shopping for a used car, selling / part exchanging your used vehicle, or any other service, kindly post an assessment for Balaam Car Sales. Please submit feedback on your experiences with Balaam Car Sales.
Feel free to mark Balaam Car Sales out of five for what sort of service you received for your money, how much assistance the dealership gave you and what you thought your experience was like overall. Should you only want to leave a rating and not a review, then use the 'Add Rating' button when you are happy. If you want to give an assessment also, we would love you to complete the text boxes underneath.
0 reviews currently waiting editorial
Want to add a review of Balaam Car Sales? Click above...
Please type any UK registration number in
now for an instant valuation
You can alternatively get a free valuation
for your vehicle, courtesy of
webuyanycar.com
If you do not know the number plate of the vehicle you wish to value, you can get a valuation by selecting car details using the
form below: