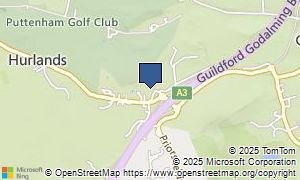 Autotek
Compton Garage, A3 By Pass,
Guildford,
GU3 1DX
Telephone: (01483) 810103, (01483) 811027
Website:
http://www.autotekcars.co.uk
autotek Cars, Prestige and Performance Cars for Sale in Compton Godalming Surrey, Prestige Cars Guildord, Used Cars Guildford, Sports, Performance, Sports Cars Guildford, Audi, BMW, Mercedes, Porsche, VW, Volkswagen, Welcome
Have you had previous dealings with Autotek? Did you experience any difficulties dealing with this dealership? Please complete the review form below to send us your evaluation.
Please score this dealership out of five on the following areas. If you're not interested in leaving a review, you can just decide upon a rating for the dealership. If you want to give an assessment as well, we'd love you to fill in the form fields underneath.
0 reviews currently waiting editorial
Want to add a review of Autotek? Click above...