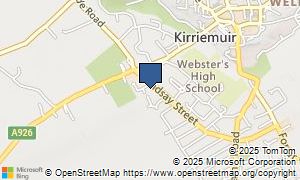 Autosales Of Kirriemuir
Lindsay Street,
Kirriemuir,
DD8 5AP
Telephone: (01575) 572404
Website:
http://www.autosalescars.co.uk
Autosales Of Kirriemuir is a used car dealer in Kirriemuir stocking a wide range of second hand cars at great prices. Visit us today for affordable used cars in Angus.
Have you had prior dealings with Autosales Of Kirriemuir? Maybe you have tried out their services in the past? We'd love you to post any opinions, views or criticisms you think could be helpful to other potential customers.
We ask you to score this dealer out of 5 based on these three areas. If you only want to leave a rating and not a review, then use the 'Add Rating' button when you are done. If you wish to give an assessment also, feel free to complete the text boxes below.
0 reviews currently waiting editorial
Want to add a review of Autosales Of Kirriemuir? Click above...
Please type any UK registration number in
now for an instant valuation
You can alternatively get a free valuation
for your vehicle, courtesy of
WeBuyAnyCar
If you do not know the number plate of the vehicle you wish to value, you can get a valuation by selecting car details using the
form below: