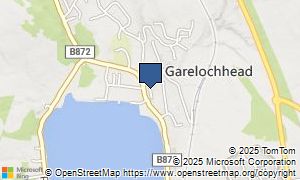 Autopoint
175 Main Street,
Garelochhead,
G84 0AU
Telephone: (01436) 811111, (0800) 9990000
Website:
http://www.autopointautos.co.uk
Autopoint is a used car dealer in Garelochhead stocking a wide range of second hand cars at great prices. Visit us today for affordable used cars in Dunbartonshire.
Have you used this dealer in the past? Did you receive great service with them? Kindly submit some details on your experiences with Autopoint.
We ask you to score Autopoint out of five on these three criteria. If you are not interested by writing an evaluation, you can just opt for a rating for this dealership. If you want to give an assessment as well, we'd love you to fill in the form fields below.
0 reviews currently waiting editorial
Want to add a review of Autopoint? Click above...