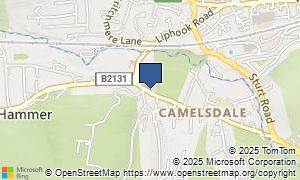 Arnolds Garage
Shottermill Ponds, Camelsdale Road,
Haslemere,
GU27 3RB
Telephone: (01428) 652121, (01428) 656795
Website:
http://www.arnoldsgarage.co.uk
In case you have tried the services of this dealership, whether it was for shopping for a second hand vehicle, selling / part-exchanging a second hand automobile, or any other service, kindly leave a review for Arnolds Garage. Did you have any number of issues with this dealer? We ask you to fill in the form below to send us your evaluation.
You could mark Arnolds Garage out of five for value for money, service and support and what you think your experience was overall. In case you only want to leave a score and not an assessment, then click the 'Add Rating' button after you're happy. To submit your evaluation, you could fill in the form underneath with your assessment.
0 reviews currently waiting editorial
Want to add a review of Arnolds Garage? Click above...