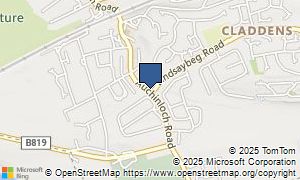 Arnold Clark Vauxhall (Lenzie)
63-69 Auchinloch Road, Lenzie,
Glasgow,
G66 5EZ
Telephone: (01413) 099447
Website:
http://www.arnoldclark.com
Arnold Clark's award-winning new and used car search is constantly updated with new stock helping you find great deals on your perfect new or used car.
Have you purchased a vehicle from this dealership in the past? We'd like it if you'd submit any feedback, reviews or comments you think could be helpful to other users.
We'd love you to score Arnold Clark Vauxhall (Lenzie) out of 5 on the following areas. If you are not thinking of writing a review, you can just decide upon a score for this dealer. If you wish to leave an assessment also, feel free to complete the form fields underneath.
0 reviews currently waiting editorial
Want to add a review of Arnold Clark Vauxhall (Lenzie)? Click above...