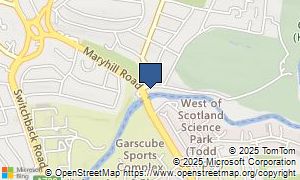 Arnold Clark Renault (Glasgow)
Rannoch Drive,
Glasgow,
G61 2JP
Telephone: (0141) 3059359
Website:
http://www.arnoldclark.com
Arnold Clark's award-winning new and used car search is constantly updated with new stock helping you find great deals on your perfect new or used car.
Could you be a previous consumer of this dealership? We'd like it if you'd submit any feedback, views or experiences you'd think could be valuable to other users.
We ask you to mark Arnold Clark Renault (Glasgow) out of 5 based on these three areas. Should you only wish to give a rating and not an assessment, then use the 'Add Rating' button when you are happy. If you wish to give an assessment also, please complete the text boxes below.
0 reviews currently waiting editorial
Want to add a review of Arnold Clark Renault (Glasgow)? Click above...