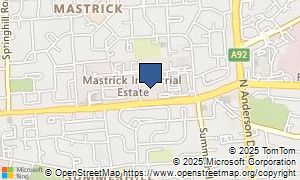 Arnold Clark Ford (Aberdeen)
Whitemyres Place,
Aberdeen,
AB16 6HT
Telephone: (01224) 426396
Website:
http://www.arnoldclark.com
Arnold Clark's award-winning new and used car search is constantly updated with new stock helping you find great deals on your perfect new or used car.
Average score:
based on 1 votes
Have you had prior dealings with this dealership? Reckon you had any complications dealing with this dealership? We'd love you to send us your reviews and observations for Arnold Clark Ford (Aberdeen) underneath.
You can mark Arnold Clark Ford (Aberdeen) out of 5 for value for money, how much assistance the dealership gave you and overall value. In the event you only want to leave a score and not an assessment, then use the 'Add Rating' button when you're done. If you want to write an assessment as well, feel free to fill in the form underneath.
0 reviews currently waiting editorial
Want to add a review of Arnold Clark Ford (Aberdeen)? Click above...