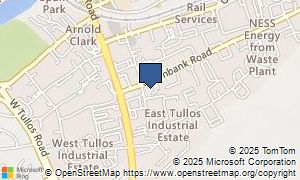 Arnold Clark Aberdeen Van Centre
Hillview Road,
Aberdeen,
AB12 3HB
Telephone: (01224) 871022
Website:
http://www.arnoldclark.com/find-a-deal...
Aberdeen Van Centre from Arnold Clark has a vast selection of new and used cars on offer. View the full car range now.
Have you had previous dealings with Arnold Clark Aberdeen Van Centre? Do you think you received excellent value for money with them? We'd like it if you'd submit a review on your experiences with this dealer.
Kindly mark this dealer out of 5 on these 3 criteria. If you're not considering writing an assessment, you could simply opt for a score for this dealership. To write your evaluation, you can complete the form fields below with your assessment.
0 reviews currently waiting editorial
Want to add a review of Arnold Clark Aberdeen Van Centre? Click above...