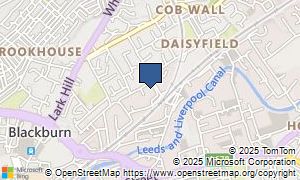 Aml
Unit 1 Daisyfield Industrial Estate, Peter Street,
Blackburn,
BB1 5LH
Telephone: (01254) 699049, (07955) 100358
Website:
http://www.amltrade.co.uk/155027/black...
In the event you have used the services of Aml, possibly for buying a second hand car, selling on / part exchanging a used vehicle, or another service, please leave a review for Aml. Maybe you've tried their services before? We'd love you to write your critiques and observations for Aml underneath.
You can mark Aml out of 5 for value for money, service and support and overall value. Should you only want to leave a rating and not an assessment, then use the 'Add Rating' button after you're finished. If you want to write an evaluation also, we'd love you to fill in the text boxes underneath.
0 reviews currently waiting editorial
Want to add a review of Aml? Click above...
Please type any UK registration number in
now for an instant valuation
You can alternatively get a free valuation
for your vehicle, courtesy of
WeBuyAnyCar
If you do not know the number plate of the vehicle you wish to value, you can get a valuation by selecting car details using the
form below: