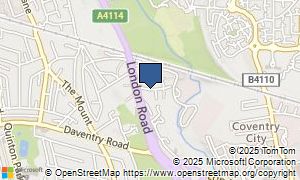 Allen Ford Coventry
London Road,
Coventry,
CV3 4AA
Telephone: (024) 76507000
Website:
http://www.allenfordhypermarket.com
This is the homepage of Allen Ford Hypermarket. Allen Ford Hypermarket - Main Dealer Quality, Hypermarket prices!
Are you a former customer of this dealership? Perhaps you have sold a vehicle to them before? We'd like it if you'd give us any feedback, reviews or criticisms you'd think might be advantageous to other people.
We'd like it if you'd mark this dealership out of 5 based on these 3 points. If you're not concerned about leaving a review, you can just decide upon a rating for this dealership. To give us your evaluation, you could fill in the form below with your evaluation.
0 reviews currently waiting editorial
Want to add a review of Allen Ford Coventry? Click above...
Please type any UK registration number in
now for an instant valuation
You can alternatively get a free valuation
for your vehicle, courtesy of
WeBuyAnyCar
If you do not know the number plate of the vehicle you wish to value, you can get a valuation by selecting car details using the
form below: