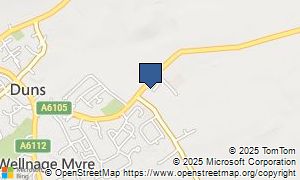 Aitken Walker Cars
Duns Service Station, Berwick Rd,
Duns,
TD11 3LR
Telephone: (01361) 882212
Website:
http://www.aitken-walkercars.co.uk
A second hand car dealer in Duns, Scottish Borders, Aitken Walker have used cars for sale in Scotland, UK.
Average score:
based on 3 votes
Have you bought an automobile from this dealer before? Reckon you had any number of issues with Aitken Walker Cars? We ask you to submit a review on your experiences with Aitken Walker Cars.
You can mark Aitken Walker Cars out of 5 for what sort of service you received for your money, service and support and what you thought your experience was like overall. If you are not thinking of writing an evaluation, you can simply decide on a score for this dealer. If you want to submit an evaluation as well, please fill in the text boxes underneath.
0 reviews currently waiting editorial
Want to add a review of Aitken Walker Cars? Click above...