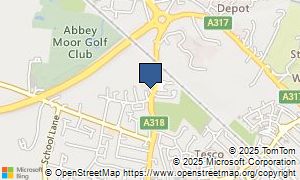 Addlestone Commercials
Hill Crest Farm,
Chertsey,
KT15 2EA
Telephone: (01932) 856167, (07836) 546000
Website:
http://www.addlestonecommercials.co.uk
Addlestone Commercials Surrey Based Specialist in Used Trucks, Loaders and other Commercial vehicles. A family business from 1974 selling pre-owned commercial vehicles of all types. We particularly pride ourselves in supplying more specialised vehicle types such as skip loaders, hook loaders, and all types of vehicle-mounted cranes. We hold approximately 60 to 100 vehicles in stock at one time
Did you use Addlestone Commercials before? Please feel free to send us your reviews and observations for this dealer underneath.
We'd love you to score this dealer out of 5 on these three points. If you are not thinking of leaving an evaluation, you could just opt for a score for this dealership. To submit your assessment, you could complete the form fields underneath with your evaluation.
0 reviews currently waiting editorial
Want to add a review of Addlestone Commercials? Click above...