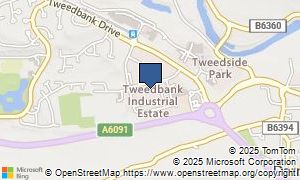 Adam Purves Mitsubishi
Tweedbank Industrial Estate,
Tweedbank,
TD1 3RS
Telephone: (01896) 759121
Website:
http://www.adampurves.mitsubishi-cars....
Are you a former customer of Adam Purves Mitsubishi? Possibly you've marketed a vehicle to them in the past? If you wish to give an assessment to convey your comments, or maybe help out others, please complete the form underneath.
We'd love you to score Adam Purves Mitsubishi out of 5 on these criteria. If you only want to give a rating and not a review, then use the 'Add Rating' button after you're finished. If you'd like to submit a review also, feel free to fill in the form fields underneath.
0 reviews currently waiting editorial
Want to add a review of Adam Purves Mitsubishi? Click above...