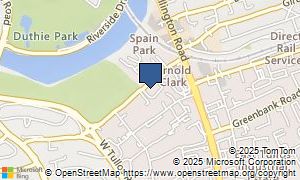 Aberdeen Audi
Abbotswell Rd, West Tullos,
Aberdeen,
AB12 3AD
Telephone: (01382) 680184
Website:
http://www.john-clark.co.uk/audi/new-c...
If you're looking to buy a new Audi in Scotland then visit our dedicated Audi showrooms in Dundee or Aberdeen to take a closer look at the new model range...
Have you had prior dealings with this dealership? We'd like it if you'd post any feedback, reviews or criticisms you think may be useful to other potential customers.
We'd love you to score this dealership out of 5 on these three criteria. If you're not contemplating writing a review, you could just opt for a score for this dealer. Should you want to submit a review also, we would love you to complete the form fields underneath.
0 reviews currently waiting editorial
Want to add a review of Aberdeen Audi? Click above...