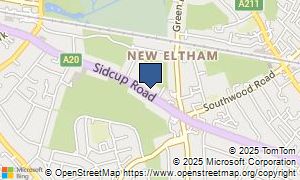 4 Front Car Sales
Unit 2, 729 Sidcup Road,
Eltham,
SE9 3AQ
Telephone: (020) 88511591, (07947) 904627
Website:
http://www.4affordablecars.co.uk/
4 Affordable Cars, specialists in used Ford, used Honda's in Kent, South East London, London, UK, Affordable Vehicles, Ford, Honda, Peugeot, Vauxhall, Renault, Premier affordable, MINI, Family, Second Hand, Nearly New, Low Mileage, Clio, 206, Focus
Have you had previous dealings with 4 Front Car Sales? Did you experience any number of complications with this dealer? Kindly give us any opinions, views or experiences you'd think could be beneficial to other users.
Kindly mark this dealership out of five on the following criteria. In case you only wish to leave a score and not a review, then use the 'Add Rating' button when you're finished. To add your review, you could complete the form underneath with your evaluation.
0 reviews currently waiting editorial
Want to add a review of 4 Front Car Sales? Click above...
Please type any UK registration number in
now for an instant valuation
You can alternatively get a free valuation
for your vehicle, courtesy of
WeBuyAnyCar
If you do not know the number plate of the vehicle you wish to value, you can get a valuation by selecting car details using the
form below: